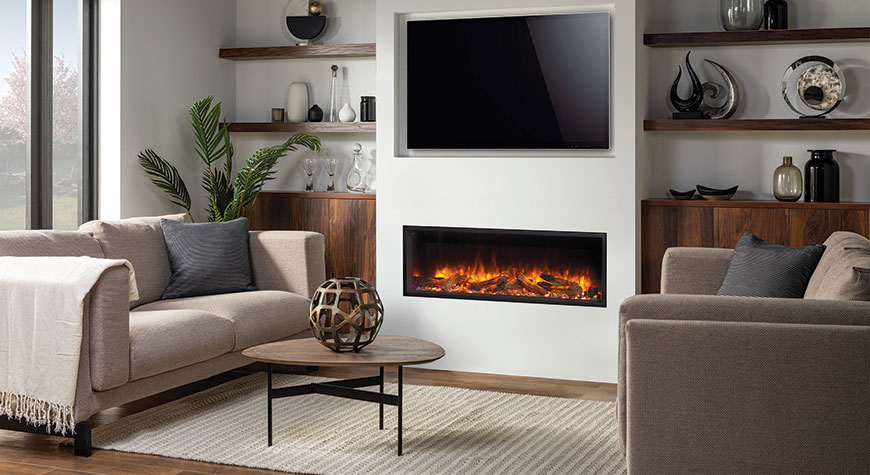 04/08/2022 0 Comments
The benefits of choosing an electric fire
We know it can be hard to choose which fire is right for your home! A fire is one of the staple furniture pieces in the centre of your living room.
At Cork Stoves & Fires Ltd, we are here to tell you the main benefits of why you should choose an electric fire for your home. We want to ensure that our clients receive electric fires that they love!


Electric Fires
Electric Fires are an excellent investment to add to your home! They are an efficient and cost-effective way to heat your home. They are a modern twist on the traditional fireplace, with multiple styles and colours. At Cork Stoves & Fires Ltd we have got you covered. With a wide variety of Electric Fires to choose from, we are sure that you will find the fire of your dreams
Do electric fires lose their heat?
Electric Fires are an excellent alternative for your home as they do not allow heat loss in your home. Electric fires stay at a stable temperature for as long as you want. They do not need fuel to help them operate, allowing the flame to burn continuously.
What are the advantages of Choosing Electric Fires?
There are many advantages of choosing Electric Fires for your home. Some of these advantages include:
• There is little to no maintenance required
• They are a cost-effective choice if you would like the aesthetic of a fire in your home
• They do not let out fumes that are harmful to you
• You do not need a chimney to have an electric fire
• If you do not like the place where it has been installed, you can quickly move your electric fire if you choose to
Are electric fires better for the environment?
In many ways Electric Fires are better for the environment, such as:
• Electric Fires do not emit greenhouse gasses
• They do not emit any smoke
• They do not need fuel such as wood from trees to burn
If you are in need of electric fires in your home, contact us today! We are happy to help you with any queries you may have.
Feed