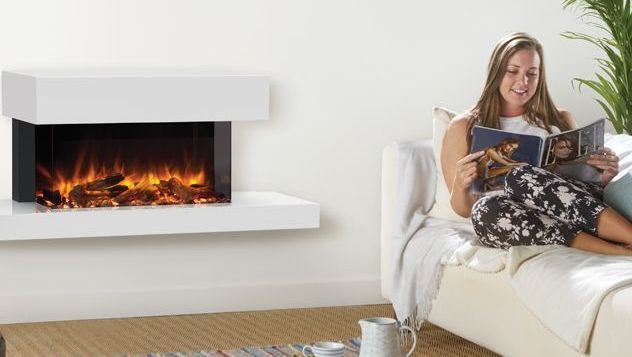 17/11/2023 0 Comments
Igniting Warmth: Your Journey to Cozy Living with Cork Stoves & Fires
Welcome to Cork Stoves & Fires, where we take pride in transforming houses into homes with the warmth and charm of wood-burning stoves.
Nestled in the heart of Cork, we understand the unique appeal of a crackling fire and the comforting ambiance it brings. In this blog post, we'll explore the world of wood-burning stoves, and how we, at Cork Stoves & Fires, are your trusted partners in creating a cozy haven right in your living space.


The Allure of Wood-Burning Stoves
Wood-burning stoves have a timeless appeal, combining practical heating with a touch of rustic elegance. Whether you're looking to upgrade your heating system, add a focal point to your living room, or simply enjoy the comforting glow of a real fire, a wood-burning stove is a perfect choice.
Why Choose Cork Stoves & Fires?
1. Local Expertise: Situated in Cork, we understand the unique climate and lifestyle of the region. Our team is well-versed in recommending wood-burning stoves that suit both the aesthetic and functional needs of Cork residents.
2. Wide Range of Options: At Cork Stoves & Fires, we offer a diverse selection of wood-burning stoves, ranging from classic designs to modern styles. Our collection ensures that you find the perfect stove to complement your home's décor.
3. Efficiency and Eco-Friendliness: We prioritize energy efficiency and environmental responsibility. Our wood-burning stoves are designed to maximize heat output while minimizing environmental impact, providing you with an eco-friendly heating solution.
4. Expert Installation Services: The proper installation of a wood-burning stove is crucial for safety and performance. Our team of skilled technicians at Cork Stoves & Fires ensures that your stove is installed with precision, adhering to all safety regulations and guidelines.
5. Personalized Consultation: We believe in a personalized approach to customer service. Our team takes the time to understand your heating needs, lifestyle, and preferences, guiding you towards the wood-burning stove that best suits your requirements.
Feed